Santa Maria
SPECIES: PEAR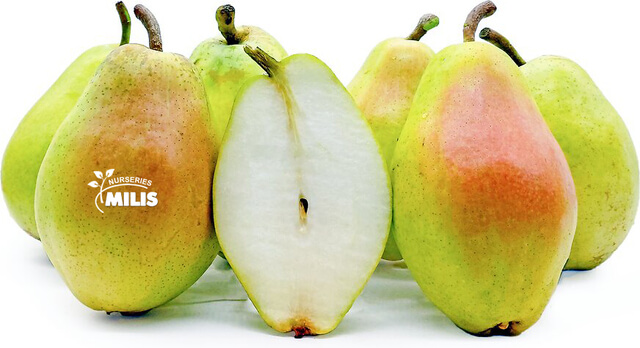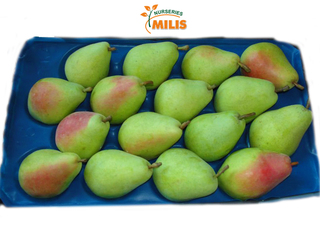 Characteristics
Origin
Italy
Tree
The tree has semi-erect growth and is very productive.
Fruit
The fruit has big size and conic shape. The skin is lightly yellow with red blushing when ripe. The flesh is white with balanced taste. When riping in cold storage the skin turns yellow. It can be preserved chilled for a long period of time.
Maturation
The fruit is harvested from 1st to 20th of September.
I am interested
If you are interested in some variety, send us a message by filling out the interest form and we will contact you as soon as possible.
RELATIVE PRODUCTS